The following page(s) contains fictitious world events as background material for the Twilight:2000 role-playing game. These events should not be confused with their real life counterparts. People and places shown should in no way be thought of as accurate representations of anything living, dead or undead.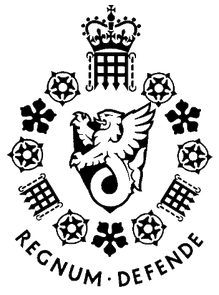 The Isle of Wight Reception Centre is a British detention and interrogation facility operated by the Security Service (MI5).
Isle of Wight Reception Centre
Edit
MI5 operates the "Isle of Wight Reception Centre", a detention, screening and interrogation facility located at the former HM Prison Albany, to the North of Newport on the Isle of Wight.[1] The prison was taken over by MI5 in 1998.
The facility holds several categories of detainee, including:
persons suspected of espionage
persons suspected of treason
persons held subject to emergency regulations
persons that MI5 simply wishes to hold incommunicado
All detainees are held under Emergency Regulations. They can be held at the discretion of the Director-General of the Security Service, subject only to the (rarely exercised) authority of the Home Secretary and Prime Minister, and they are not subject to legal niceties such as writs of habeas corpus.
Interrogation methods range from the civilized (a decidedly British conversation between one gentleman and another) to the uncivilized (as needs must). The intelligence officers assigned to the facility are experienced security officers and, in most circumstances, prefer a non-physical style of interrogation.
Trials for capital offences are held as required by the provisions of emergency regulations and executions (by hanging) are carried out as necessary.
Facilities
Edit
Built in the 1960s, the facility has five cell blocks (designated A through E wings) each with 96 single cells. There are communal showers, toilets and wash basins on each wing. Each wing also has a communal recreation are.
In addition, there is a separate building (currently known as the "Thames House Annex") that contains 12 interview suites, 9 segregation cells (for detainees who require maximum isolation), and 2 "capital" cells (for detainees awaiting execution).
There are also two 40 bed units that have been converted to use as staff barracks (designated "Curzon House" and "Gower House"). Each of the barracks has 40 single rooms with private facilities. Each of the barracks also has a communal recreation area.
There are typically between 420-480 detainees at the facility, and there are 60 guards assigned to the facility and 20 intelligence officers.
Personnel
Edit
Guards (officially named "Security Service Uniformed Guards") are former police officers, prison guards, or retired military. Guards are uniformed (in police blue) and go unarmed on the wings. They are only armed when outside the wings and not in direct contact with detainees. Armament includes: L9A1 Browning pistol (9x19mm), L2A3 Sterling submachinegun (9x19mm), L1A1 SLR rifle (7.62x51mm), L48A1 riot gun (37mm), and L74A1 Remington pump-action shotgun (12ga).
In emergencies (e.g. riot, escape attempt, etc.) military units will be called in to assist the guards.
Guards use British police ranks.[2] The current senior officer at the Isle of Wight Reception Centre is Commander Walter Swanson.
Intelligence officers
Edit
Intelligence officers are from a variety of backgrounds including prewar MI5, former police Special Branch, and former military intelligence. Intelligence officers go unarmed on the wings, but they are armed when outside of the facility and not in direct contact with detainees. Typical armament includes: L9A1 Browning pistol (9x19mm), L47A1 Walther PP pistol (7.65x17mm), L102A1 Walter P5 pistol (9x19mm), and L105A1 P226 pistol.
The senior MI5 intelligence officer at the Isle of Wight Reception Centre holds the title Coordinator, Isle of Wight Reception Centre. The current incumbent is Reginald Malton.
Notes and references
Edit
↑ http://www.hmprisonservice.gov.uk/prisoninformation/locateaprison/prison.asp?id=9647,15,2,15,9647,0
Ad blocker interference detected!
Wikia is a free-to-use site that makes money from advertising. We have a modified experience for viewers using ad blockers

Wikia is not accessible if you've made further modifications. Remove the custom ad blocker rule(s) and the page will load as expected.