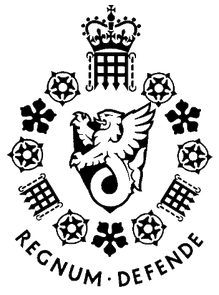 The Security Service, commonly known as MI5 (Military Intelligence, Section 5), is the United Kingdom's counter-intelligence and security agency. Under the direction of the Joint Intelligence Committee (JIC), it works alongside the Secret Intelligence Service (MI6), Government Communications Headquarters (GCHQ) and the Defence Intelligence Staff (DIS).
Twilight 2000 1st edition canon
Edit
From Survivor's Guide to the United Kingdom (GDW 0528)
MI5 is the British counter-espionage service and is responsible for home security. Its agents can be found in all regions of Britain; their job is to pave the way for reunification of the islands. Some of this involved gathering intelligence on the strengths and weaknesses of areas, but it also concerns the production of progovernment propoganda and the fermenting od dissent against the regional warlords who rule most of Britain.
Structure: There is no formal structure - small cells operate in each town. Most cells have about a dozen agents in them, scattered throughout the town with a variety of covers. Cells pass information onto a regional chief, who sorts out the information and sends it to Portsmouth by courier.
Leaders: The leader of MI5 is Sir Joseph Wellington, and his deputy is Colin Bentley.
See also
Edit
Ad blocker interference detected!
Wikia is a free-to-use site that makes money from advertising. We have a modified experience for viewers using ad blockers

Wikia is not accessible if you've made further modifications. Remove the custom ad blocker rule(s) and the page will load as expected.